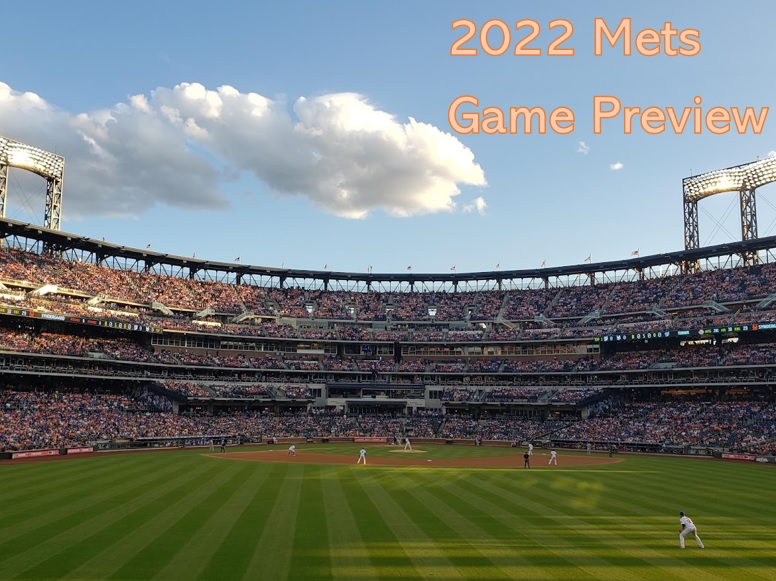 The Mets are still long shots to win the National League East Division Championship. Going into Monday's games the Mets needed the Braves to lose every game for the rest of the season and the Mets needed to win every game for the rest of the season.
The Marlins – who messed with the Mets chances last week – returned the favor on Monday night and beat the Braves. Mother nature gave the Mets night off. Now the Mets have two must win games today.
Carrasco had made four starts against the Nationals this year, totaling 20 innings of work, allowing eight runs, four earned, from 19 hits and seven walks while striking out 17. His last start against the Nationals though, on September 4th, was not pretty. He allowed five runs, only one earned over 2 2/3 innings of work from six hits and two walks. The Nationals have the following career numbers against him:
Nelson Cruz 13-35, 3 2B, 5 HR, 4 BB, 11 K
Cesar Hernandez 0-9, 2 BB, 4 K
Luke Voit 0-5, 2 BB, 3 K
Victor Robles 1-5, 2 K
Yadiel Hernández 0-8, BB, 2 K
Riley Adams 3-5, HR
Keibert Ruiz 1-4, 2 K
Lucius Fox 0-2, K
Lane Thomas 2-2, 2B
The Mets bats look to reignite their passion for offense in the first game against Cory Abbott. Abbott has pitched in 15 games and made eight starts for the Nationals this season totaling 44 innings. He has a 5.11 ERA, 6.30 FIP, 1.364 WHIP and a 77 ERA+. As a starter only he has pitched 35 innings with a 5.91 ERA and 1.543 WHIP.
Abbott has been roughed up in his last two starts, both against the Braves. The Braves scored nine runs, eight earned, over nine innings from nine hits and five walks. While Abbott has struggled against a lot of teams this year, one team he hasn't has been the Mets. Over three games and a start Abbott has allowed no runs in seven innings while holding the Mets to three hits. The Mets have the following career numbers against him:
Jeff McNeil 0-3, BB
Tomás Nido 0-4
Pete Alonso 0-3, K
Luis Guillorme 0-3
Francisco Lindor 0-2, BB, K
Tyler Naquin 1-2, BB
Brandon Nimmo 0-2, K
Daniel Vogelbach 0-2, BB, K
Mark Canha 1-2, 2B
Eduardo Escobar 0-1
Let's Go Mets!