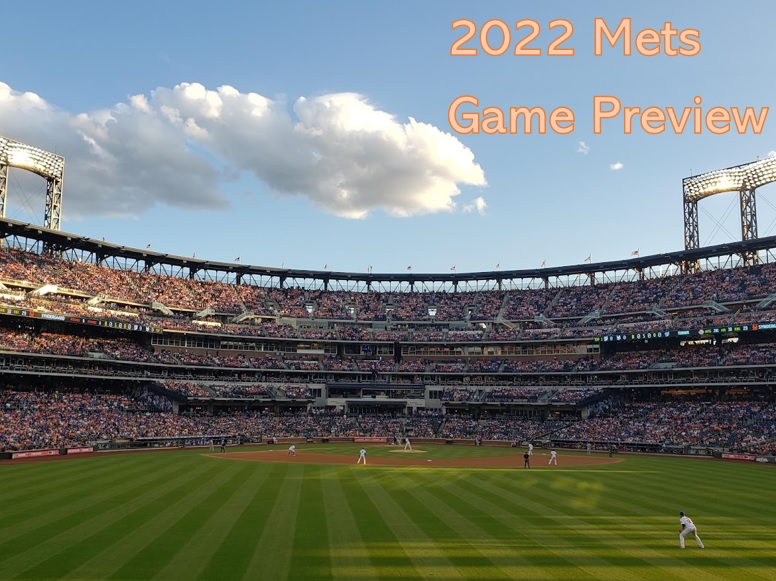 The Mets and Padres face off tonight at Citi Field for a winner-takes-all rubber game.
After getting trounced in Game 1 the Mets struck back last night. For the Mets it was the formula they've used all year to win 101 games. The starting pitching did it's job. Edwin Díaz did his job – just a few innings earlier. The Mets offense hit a couple of solo shots and then had a big inning to put the game out of reach. There was also some flirting with disaster when the Padres loaded up the bases at the end of the game down by four with Josh Bell at the plate. Normal 2022 Mets stuff.
The Mets and Padres are also the only teams that are in a Game 3 situation. The Phillies, Mariners and Guardians have all punched their tickets to the next round.
Chris Bassitt is on the mound tonight to make sure the Mets can get a ticket to the next round too. Over 30 starts and 181 2/3 innings this season, Bassitt has a 3.42 ERA, 3.66 FIP, 1.145 WHIP and a 113 ERA+. His last start in Atlanta was not great – he allowed four runs from three hits over 2 2/3 innings. In the two starts before that though he allowed only two runs in 14 innings of work.
He's also had two very different starts against the Padres this year. In San Diego he allowed seven runs from eight hits and two walks over 3 1/3 innings. Then in Queens he held the Padres to two runs from four hits over seven innings while striking out 11 batters. The Padres have the following career numbers against him:
Manny Machado 3-12, 2B, HR, 3 K
Josh Bell 2-5, 2 HR, BB, 2 K
Jake Cronenworth 2-5, 2B, 2 K
Jurickson Profar 2-5, BB, 2 K
Trent Grisham 0-4, BB, K
Ha-Seong Kim 1-5, 2 K
Brandon Drury 0-3, K
Wil Myers 1-3, 2B, 2 K
Juan Soto 2-3, K
Austin Nola 0-2, K
The Mets bats will have to power through Joe Musgrove tonight. Over 30 starts and 181 innings this season he has a 2.93 ERA, 3.59 FIP, 1.083 WHIP and a 127 ERA+. Joe has been on quite the run to end the 2022 season. Over 22 innings over four starts he has allowed only one run from 15 hits while striking out 27 batters (0.48 ERA, 2.48 FIP). In the four games before that eh allowed 17 runs, 13 earned, over 20 innings (5.85 ERA, 6.26 FIP).
He's only faced the Mets once this season. On July 24th in Queens he allowed four runs from five hits and two walks over 5 1/3 innings. The Mets have the following numbers against him:
Francisco Lindor 6-17, 2 2B, 2 HR, BB, 8 K
Daniel Vogelbach 1-9, 2 BB, 5 K
Jeff McNeil 1-8, 2B, K
Pete Alonso 3-8, HR, BB, 2 K
Starling Marte 3-9, K
Eduardo Escobar 2-8, HR, 2 K
Luis Guillorme 2-7, K
Tomás Nido 1-6, BB, 2 K
Brandon Nimmo 0-6
Mark Canha 1-3, 2B, BB, K
Darin Ruf 1-5, K
James McCann 1-3, K
Let's Go Mets!