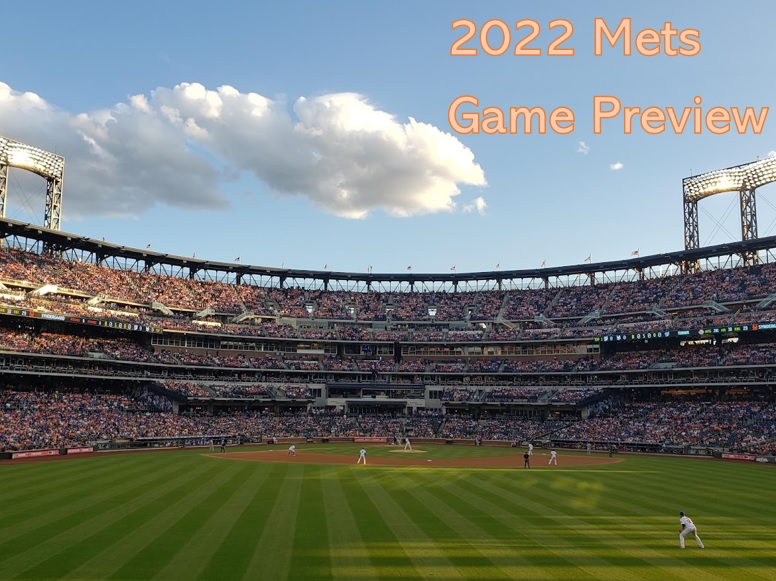 The Mets and Cardinals will try to end their four game set during an afternoon getaway game! It has been raining across the region for a better portion of the night and rain should stop in Flushing in the late morning. The Mets and Cardinals should be able to get the game in today as long as the field conditions held up overnight.
The Mets turn to Chris Bassitt to lead the way to a series victory this afternoon. Over his first seven starts and 42 1/3 innings, he has a 2.34 ERA, 3.35 FIP, 1.016 WHIP and a 167 ERA+. He has almost identical pitching lines in his last two starts, pitching 5 2/3 innings, allowing five hits and one run. Bassitt locked the Cardinals down over six innings at the end of April allowing no runs and only two hits. The Cardinals have the following career numbers against Bassitt:
Albert Pujols 5-12, 2B, HR
Nolan Arenado 2-3, 2 BB
Paul Goldschmidt 1-5, BB, K
Dylan Carlson 0-3, K
Tommy Edman 0-2, BB
Tyler O'Neill 0-3, K
Harrison Bader 0-2
Brendan Donovan 0-1
Yadier Molina 1-2
The Mets bats finally broke out late in last night's game, scoring 5 runs in the 8th inning to put the game out of reach for the Cardinals. Hopefully the Mets can continue that late momentum from last night against today's starter, Dakota Hudson.
Hudson has made seven starts and pitched 35 1/3 innings this season with a 3.06 ERA, 5.04 FIP, 1.330 WHIP and a 125 ERA+. He has three starts season where he has allowed no runs, totaling 17 2/3 innings (this includes his last start, five shutout innings against the Giants). He has allowed exactly three earned runs in each of his of his other four starts. Even stranger his season so far has been a pattern of allow three runs in back to back starts, shutout out for back to back starts, allow three runs in back to back starts, shutout. If the pattern holds he should shut the Mets out today. Hopefully the Mets can end the pattern! The Mets have the following numbers against him:
Pete Alonso 2-5, HR, BB, K
J.D. Davis 1-3
Eduardo Escobar 1-3, HR, K
Tomás Nido 0-3, K
Brandon Nimmo 0-3, 2 K
Dominic Smith 1-2, 2B, BB
Mark Canha 2-2
Jeff McNeil 0-2, K
Let's Go Mets!