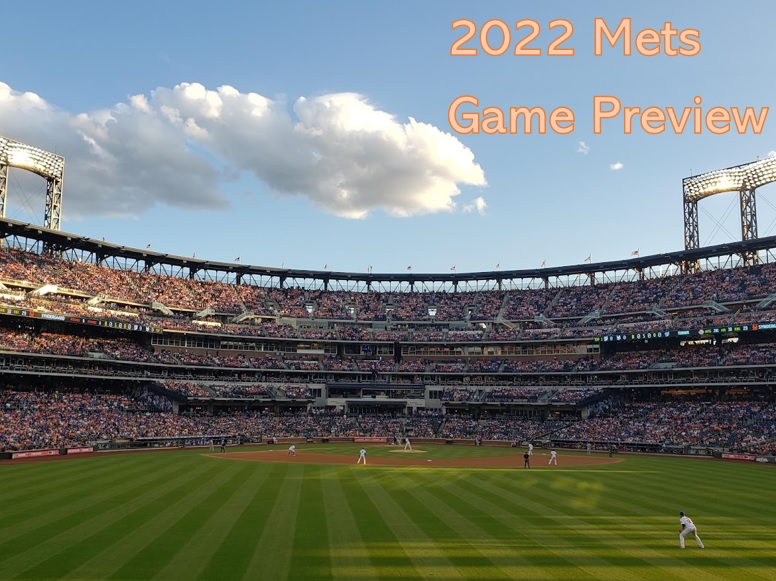 The Mets got swept by the Braves this past weekend. The road to a division title is almost entirely closed, but not completely. The Braves now need to get swept in their final series of the year while the Mets need to sweep. The most likely scenario is that the Mets will be heading to the new wildcard series later in this week.
The Mets are still playoff bound and they need to get their swagger back. Hopefully the next three games against the Nationals allows them to get their confidence back up heading into their first postseason appearance since 2016.
Carlos Carrasco will get things started for the Mets this week. He's made 28 starts and tossed 148 innings this season with a 3.95 ERA, 3.48 FIP, 1.324 WHIP and a 98 ERA+. Carrasco has had a rough go of it his last two starts allowing seven runs from 11 hits and three walks over seven innings of work. This game for Carrasco is effectively his last tryout to see what role he'll have on a postseason roster.
Carrasco had made four starts against the Nationals this year, totaling 20 innings of work, allowing eight runs, four earned, from 19 hits and seven walks while striking out 17. His last start against the Nationals though, on September 4th, was not pretty. He allowed five runs, only one earned over 2 2/3 innings of work from six hits and two walks. The Nationals have the following career numbers against him:
Nelson Cruz 13-35, 3 2B, 5 HR, 4 BB, 11 K
Cesar Hernandez 0-9, 2 BB, 4 K
Luke Voit 0-5, 2 BB, 3 K
Victor Robles 1-5, 2 K
Yadiel Hernández 0-8, BB, 2 K
Riley Adams 3-5, HR
Keibert Ruiz 1-4, 2 K
Lucius Fox 0-2, K
Lane Thmas 2-2, 2B
The Mets bats look to reignite their passion for offense tonight against Cory Abbott. Abbott has pitched in 15 games and made eight starts for the Nationals this season totaling 44 innings. He has a 5.11 ERA, 6.30 FIP, 1.364 WHIP and a 77 ERA+. As a starter only he has pitched 35 innings with a 5.91 ERA and 1.543 WHIP.
Abbott has been roughed up in his last two starts, both against the Braves. The Braves scored nine runs, eight earned, over nine innings from nine hits and five walks. While Abbott has struggled against a lot of teams this year, one team he hasn't has been the Mets. Over three games and a start Abbott has allowed no runs in seven innings while holding the Mets to three hits. The Mets have the following career numbers against him:
Jeff McNeil 0-3, BB
Tomás Nido 0-4
Pete Alonso 0-3, K
Luis Guillorme 0-3
Francisco Lindor 0-2, BB, K
Tyler Naquin 1-2, BB
Brandon Nimmo 0-2, K
Daniel Vogelbach 0-2, BB, K
Mark Canha 1-2, 2B
Eduardo Escobar 0-1
Let's Go Mets!