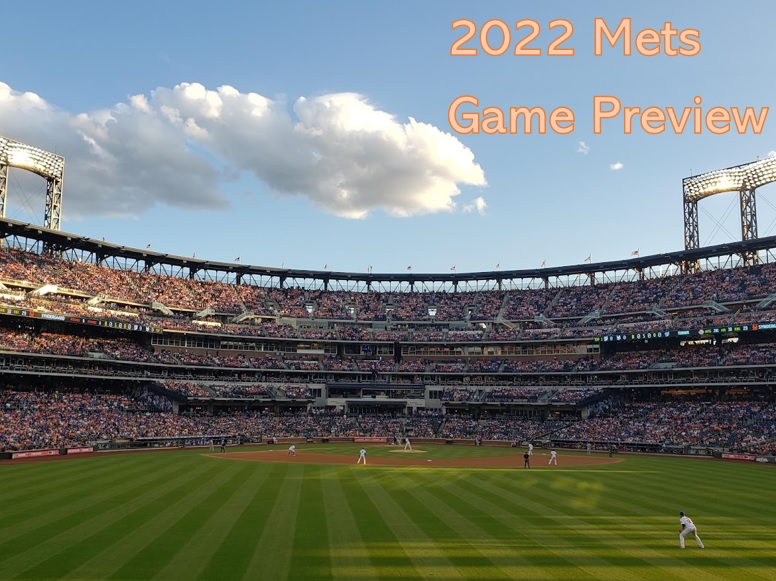 Tonight is a must win game for the Mets if they want to win the NL East. After Saturday's loss, the Mets are now one game back and in second place. A win tonight would tie the division again and give the Mets the season tie-breaker, ultimately giving the Mets control of their own destiny again.
If the Mets lose and get swept by the Braves, the Braves will be up two games in the division with three games left to play this season, sending the Mets to this season's version of the Wild Card shenanigans.
So the Mets will turn to Chris Bassitt to right the ship tonight. Over 29 games and 179 innings, Bassitt has a 3.27 ERA, 3.55 FIP, 1.128 WHIP and a 118 ERA+. In his last two starts he has allowed two runs over 14 innings from nine hits and three walks while striking out 10 batters. Bassitt has made two starts against the Braves this season. On May 2nd he allowed three runs from six hits over seven innings. Then on July 13the he allowed one run from five hits and two walks over six innings. The Braves have the following career numbers against Bassitt:
Robbie Grossman 0-6, 2 BB, 3 K
Ronald Acuña Jr. 2-5, BB, K
Matt Olson 1-6, HR, 2 K
Austin Riley 3-6, HR, K
Eddie ROsario 3-6, 2B, K
Dansby Swanson 0-5, BB, 3 K
Marcell Ozuna 0-5, BB, K
William Contreras 0-3
Travis d'Arnaud 2-3, 2B
Orlando Arcia 2-2
The Mets bats will look to wake up against Charlie Morton. Morton has made 30 starts tossing 167 2/3 innings with a 4.29 ERA, 4.18 FIP, 1.205 WHIP and a 96 ERA+. He is coming off of a rough start where he allowed six runs over 4 2/3 innings from six hit sand three walks. Overall in his last four starts he has pitched 21 2/3 innings allowing 15 runs from 19 hits and 10 walks, including five homers (6.23 ERA, 5.61 FIP).
Morton has pitched against the Mets three times this year. Two of them have been terrible starts and his most recent start was fantastic. In his first two starts he pitched a combined 10 2/3 innings against the Mets allowing 10 runs, 9 earned, from 13 hits and six walks. This is made more impressive when you consider that everyone on the Mets 40-man roster, including players on the injured list and in the minors have a total of 32 hits against Morton over 175 at bats. On August 16th he shut the Mets out over 6 2/3 innings, holding the Mets to just three hits while striking out 12. The Mets have the following career numbers against him:
Francisco Lindor 5-32, 2 2B, HR, 8 K
Pete Alonso 5-16, 2B, 3 K
Eduardo Escobar 3-14, HR, BB, 3 K
Jeff McNeil 2-12, 7 K
Luis Guillorme 1-, 4 BB, K
Daniel Vogelbach 2-11, HR, 2 BB, 6 K
Brandon Nimmo 2-12, BB, 4 K
Mark Canha 2-9, HR, 4 K
Tomás Nido 2-6, BB, K
Let's Go Mets!