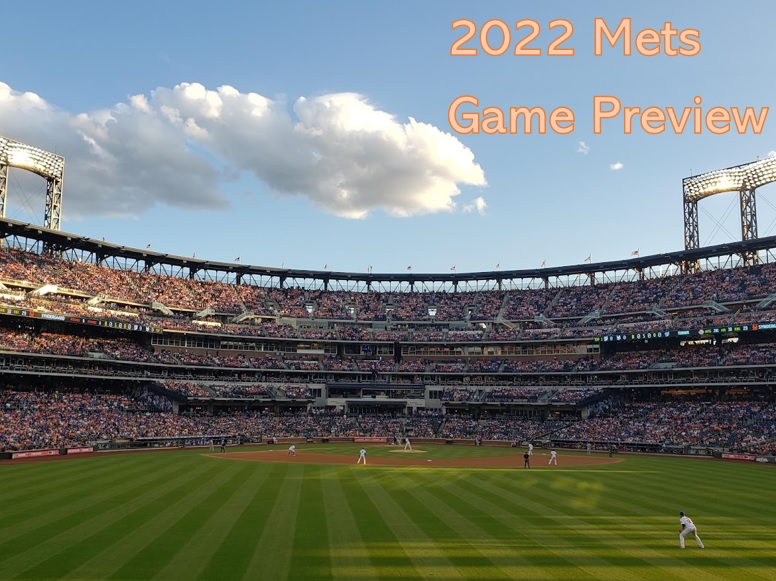 The Braves took game one on Friday night. Despite chances, the Mets couldn't capitalize and score more runs, especially late in the game. Now the division is tied again, however there are still several positive scenarios left for the Mets. The big scenario still out there for the Mets is winning just one game. One win and the Mets will get the season tie-breaker and will be in control of their destiny for the rest of the season.
Games like this one are the entire reason the Mets signed Max Scherzer. Over 22 starts and 139 2/3 innings, Scherzer has a 2.13 ERA, 2.47 FIP, 0.881 WHIP and a 182 ERA+. In his two starts since returning from the injured list he has allowed only one run on four hits over 12 innings while striking out 16 batters. This includes a start against the Brewers where Scherzer was perfect through six innings.
Scherzer has had two great starts and one not so great starts against the Braves. In his not so great start (August 17th) he allowed four runs from three hits over 6 1/3 innings. In his two great starts (July 11th and August 6th) he allowed one run from seven hits over 14 innings while striking out 20 batters. The Braves have the following career numbers against him:
Marcell Ozuna 12-47, 6 2B, 2 HR, 4 BB, 15 K
Dansby Swanson 7-46, 3 2B, HR, 2 BB, 19 K
Travis d'Arnaud 7-30, 3 2B, 3B, 2 HR, 11 K
Ronald Acuña Jr. 7-29, 2B, 3B, 2 HR, BB, 9 K
Austin Riley 2-15, HR, 6 K
Eddie Rosario 1-10, BB, 5 K
Matt Olson 1-9, 6 K
Orlando Arcia 2-3, 2B, K
The Mets bats will get a look at Kyle Wright tonight, who became a 20-game winner in his last start. Over 29 starts and 175 1/3 innings this season, he has a 3.18 ERA, 3.62 FIP, 1.146 WHIP and a 129 ERA+. Wright started of September allowing eight runs over four innings against the Athletics. Since then he has made three starts pitching 16 2/3 innings allowing five runs from 13 hits and six walks (2.70 ERA, 2.93 FIP).
Wright has matched up against the Mets twice this season. In his first outing back on May 3rd, he allowed three runs from nine hits and a walk over seven innings. Then on August 4th he allowed six runs from seven hits and two walks over six innings – a game where the Mets hit four homers off of him. This will be Wright's first start against the Mets in Atlanta this season. The Mets have the following career numbers against Wright:
Jeff McNeil 7-15, 2 2B
Brandon Nimmo 3-13, HR, BB, 3 K
Pete Alonso 4-11, 2 HR, BB, 2 K
Francisco Lindor 1-6, HR, 3 BB, 2 K
James McCann 2-6, K
Tyler Naquin 3-6, 2 HR, K
Daniel Vogelbach 1-5, HR, BB
Luis Guillorme 2-4, 2B
Mark Canha 1-3
Darin Ruf 2-3
Let's Go Mets!