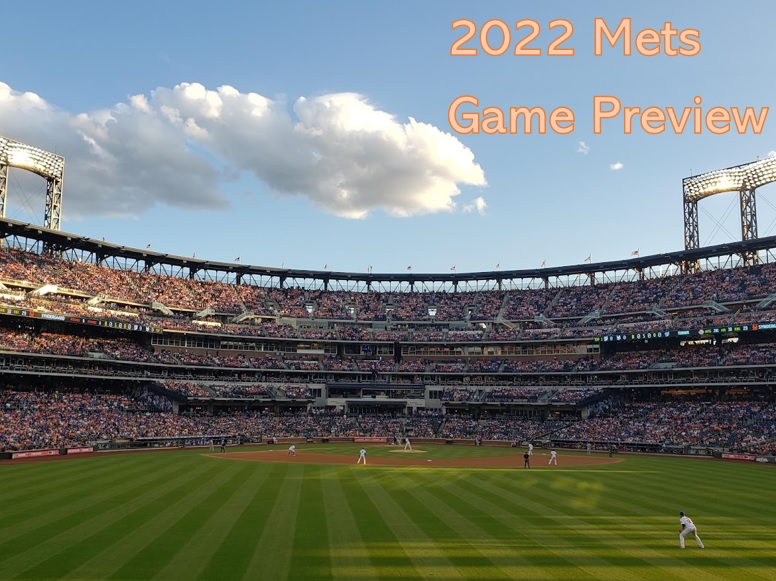 The Mets and Nationals close out their three game set this afternoon with a rubber game! The Mets took the first game on Tuesday but last night was a different story. Tylor Megill struggled for the first time this year and gave up a lot of runs early. The Mets bats scored three runs in the top of the first, but couldn't do anything after that. The result was an 8-3 loss the Mets can put behind them today with a win.
Taijuan Walker gets the start today for the Mets. Over three starts and 11 innings this year he has a 4.91 ERA, 5.28 FIP, 1.364 WHIP and a 80 ERA+. He is coming off of his worst start of the season against the Phillies where he allowed seven runs, six earned, in four innings of work (in a game the Mets eventually won by scoring seven runs in the top of the ninth). For Walker, today will be a relief of sorts because it is the first time all year he does not face the Phillies. Walker made three starts against the Nationals last season. In the first start, he shut them out and held them to only three hits in seven innings of work. In the next two he allowed 10 earned runs in 8 2/3 innings. The Nationals have the following numbers against Walker:
Josh Bell 3-10, 2B, HR, 2 BB
Alcides Escobar 4-9, 2 2B, BB
Maikel Franco 2-5, 2B, BB
Victor Robles 2-6, 2B
Juan Soto 2-5, 2B, BB
Dee Strange-Gordon 0-3, K
Keibert Ruiz 1-3
Lane Thomas 2-3, HR, K
Carter Kieboom 0-2, 2 K
Joan Adon will finish the series for the Nationals today. Over six starts and 28 1/3 innings this year, Adon has a 6.99 ERA, 5.25 FIP, 1.659 WHIP and a 54 ERA+. Adon has had one start this year where he allowed no runs (against the Diamondbacks). In his other five starts he has allowed 22 runs in 22 innings. This includes a start against the Mets, his first of the season, where he allowed four runs on four hits and four walks in 4 1/3 innings. The Mets have the following numbers against Adon:
Pete Alonso 1-3, HR, K
Francisco Lindor 0-1, 2 BB
Starling Marte 0-2
Brandon Nimmo 1-2, BB
Luis Guillorme 0-1, BB, K
Travis Jankowski 1-2
James McCann 1-2
Jeff McNeil 0-2
Dominic Smith 0-2, K
Let's Go Mets!