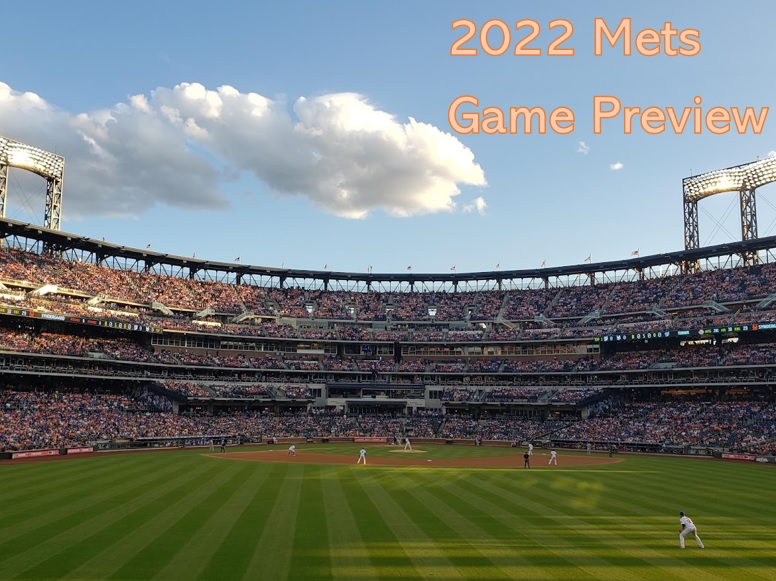 The Mets look to take the series with the Nationals tonight after last night's 4-2 win. Last night started off as a pitcher's duel but as the game went on the Mets got more and more runners on base, working counts deeper and deeper. It just felt like a matter of time to get some runs and they did! Coming back from a deficit, the Mets were able to get the lead late in the game and then add to it before Díaz shut the door in the ninth.
Big Drip returns to the mound tonight for his seventh start of the year. In his first six starts and 33 1/3 innings, Tylor Megill has a 2.43 ERA, 2.44 FIP, 0.900 WHIP and a 158 ERA+. Tylor opened up the season against the Nationals (in DC) where he allowed no runs and struck out six batters over five innings. The Nationals have the following numbers against Tylor:
Aaron Sanchez gets the start for the Nationals tonight. Over his first three starts and 13 2/3 innings of work, Sanchez has a 8.56 ERA, 4.56 FIP, 1.537 WHIP and a 60 ERA+. He has given up at least three earned runs in each of his three starts this season. Although he has not recorded an out in the sixth inning or later yet, each start this year he has progressively thrown more pitches going from 64 to 71 to 84.
Sanchez has spent most of his career with Toronto with recent stops in Houston and San Francisco before joining the Nationals. As one would expect with a team history like that, there aren't a ton of Mets who have seen him in a game before:
Let's Go Mets!