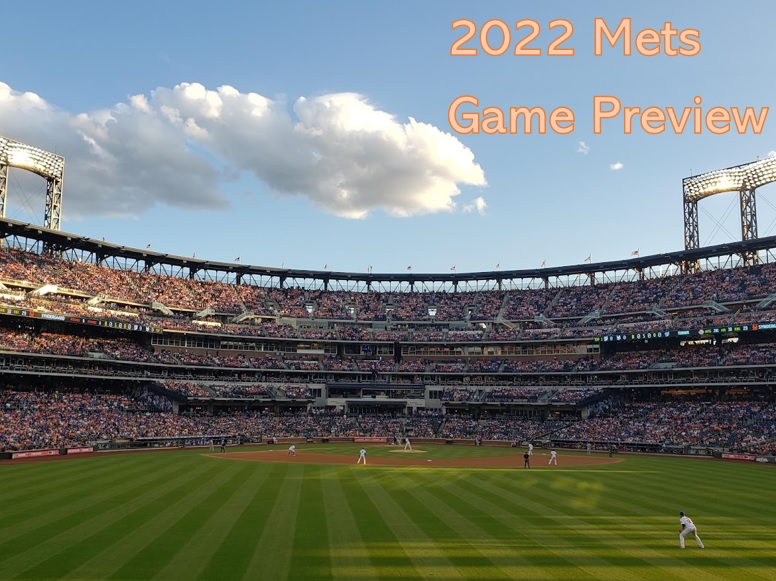 The Mets welcome the Mariners to Citi Field tonight as the two clubs kick off a weekend series! Through a series of trades and signings, there are quite a few players, who used to play for the Mets or were in the Mets farm system, making a homecoming of sorts this weekend: Chris Flexen, Paul Sewald, and (most notoriously) Jarred Kelenic. There will probably be tons of talk this weekend about the trade that sent Kelenic to the Mariners for Robinson Canó and Edwin Díaz.
But there's also actual baseball to focus on and it's a Max Scherzer day! The Mets are finally coming out of their water logged weekend last week where back to back games were postponed due to rain – which means the rotation is finally setting itself back together. Over six starts and 37 innings this year, Scherzer has a 2.92 ERA, 3.04 FIP, 0.946 WHIP and a 133 ERA+. Seven of the twelve runs he's given up this season have been in his last two starts, both against the Phillies. The Mariners have the following numbers against him:
The Mets bats draw Marco Gonzales for the series opener. Over six starts and 25 1/3 innings this season, Marco has a 3.91 ERA, 7.18 FIP, 1.618 WHIP and a 93 ERA+. He has allowed six runs, five earned, in his last two starts totaling 11 1/3 innings. Here's an interesting stat line though, he has allowed 20 total runs this season, but only 11 of those runs were earned. Most of this discrepancy happened over two starts in April where he was tagged for six runs in each start, but only two of them in each start were earned. The members of the New York Mets who have spent time recently on American League clubs are the only players on the current roster who have seen Marco in a major league game:
Let's Go Mets!