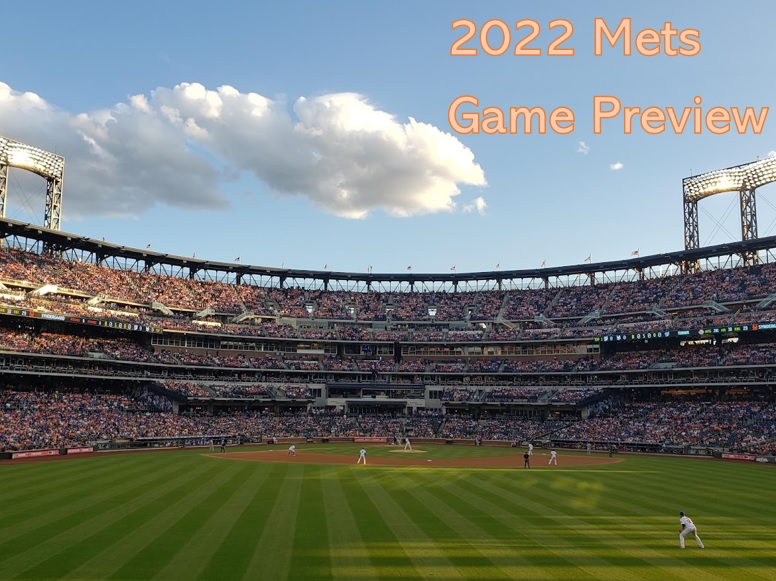 The Mets continue down 95 tonight, making a quick hop from Philadelphia to DC to start a series with the Nationals. On Sunday the Mets became the first team in baseball to get to 20 wins. That same day the Nationals became the first team in the NL East to reach 20 losses on the season. The Mets now have a six game lead in the NL East which is also the largest division lead in baseball.
Carlos Carrasco gets the start for the Mets. He's tossed 30 innings over five starts this year with a 3.30 ERA, 2.88 FIP, 1.000 WHIP and a 114 ERA+. Two starts ago, against the Cardinals, Carlos faltered a bit, allowing eight runs over 3 2/3 innings. He had a tremendous bounce back start his last time out shutting the Braves out over eight innings (96 pitches), scattering six hits. This will be his second start against the Nationals. In his first start, he allowed one run over 5 2/3 innings from two hits and no walks. The Nationals have the following career numbers against him:
Alcides Escobar 9-42, 2B, 6 K
Nelson Cruz 12-32, 3 2B, 5 HR, BB, 10 K
Ehire Adrianza 2-13, 4 K
Dee Strange-Gordon 2-11, BB, 2 K
Josh Bell 3-9, 2B, 3 K
Maikel Franco 2-8, 2B, K
Cesar Hernandez 0-3, K
Victor Robles 1-3, K
Juan Soto 1-3, HR
Lucius Fox 0-2, K
Keibert Ruiz 0-2, K
Carter Keiboom 0-1
Patrick Corbin has pitched 27 2/3 innings over six starts this year and is leading the league with five losses. He's posted a 7.16 ERA, 3.30 FIP, 1.807 WHIP and a 52 ERA+. He got the rare eight inning complete game loss his last time out, allowing five runs, three earned over the course of the game. Overall he's doing a tick better in his last two starts, allowing only five earned runs over 14.0 innings, lowering his ERA from a season high of 11.20 to 7.16. His first start of the season was against the Mets where he allowed two runs from five hits over four innings. The Mets have the following numbers against him:
Pete Alonso 11-32, 2 2B, 4 HR, 4 BB, 11 K
J.D. Davis 10-30, 3 2B, 4 HR, 4 BB, 8 K
Starling Marte 8-28, 2 2B, 2 BB, 5 K
Brandon Nimmo 4-21, BB, 9 K
Jeff McNeil 5-21, 2B, BB, 4 K
Francisco Lindor 5-17, 2B, 4 K
James McCann 3-11, 2B, BB, 3 K
Eduardo Escobar 3-10, 2B, HR
Mark Canha 1-4, HR, BB, K
Travis Jankowski 0-5
Dominic Smith 3-4, 2 2B
Let's Go Mets!