The Brooklyn Cyclones are running their second Star Wars night in August, this year year having the team wear Darth Maul's giant face across the front of their uniforms: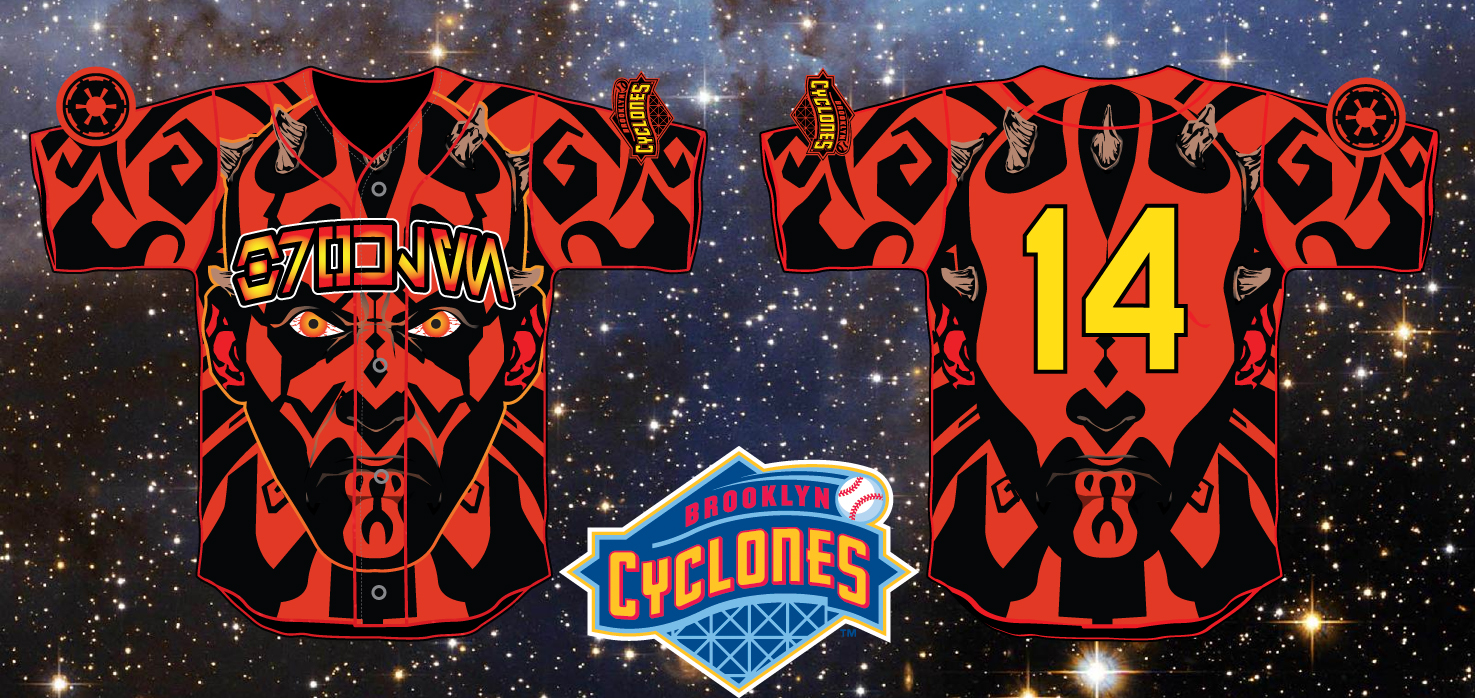 A few notes about this jersey that separates it from other Star Wars nights across the USA:
No one has just worn a character's face (not including R2D2 jerseys, but they are wearing his body technically, not his face)
No one has worn a jersey with the Star Wars language as a font. I'm pretty surprised it took someone this long to think of that idea.
A few other teams have worn a Sith logo, it was also nice to see the Cyclones change their patch to the same colors.
It's an odd look to have the face motif continue on the back.
Furthermore the cyclones are giving out a bobblehead of their mascot as Jedi.
Look Star Wars nights are starting to lose their novel factor since so many teams do them now, but they are still a lot of fun and a change of pace (I'd still argue that they are novel) so I'm glad to see the Cyclones do something bold to set them apart slightly from other teams.
Now only if a team could do the Power Rangers…