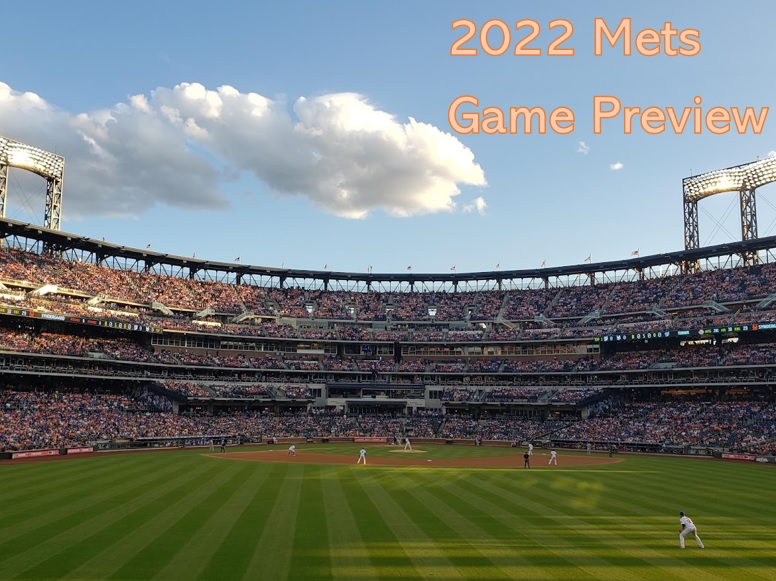 The Mets and Padres face off in an elimination game for the Mets tonight. The Padres got off to a fast start in Game 1 with Josh Bell hitting a homer in the first inning. From that point on it was a fairly consistent drum beat of Padres hitting homers, adding to their score. Meanwhile the Mets bats would constantly get runners to third base and then just leave them there.
That was yesterday. The Mets need to dig deep tonight if they want to keep playing this postseason.
Jacob deGrom will get the start for the Mets and try to save the team from elimination. Over 11 starts and 64 1/3 innings, deGrom has a 3.08 ERA, 2.13 FIP, 0.746 WHIP and a 126 ERA+. Jacob also had an absurd 102 strikeouts, getting them at 14.3 K/9 clip. That tied his career high rate he set in 2021.
Jacob's last four starts have been rough – he's allowed 14 runs from 20 hits in 21 innings (6.00 ERA, 3.68 FIP). He has also been dealing with a blister issue. The Padres have the following career numbers against him:
Wil Myers 5-24, 2 2B, HR, 2 BB, 11 K
Manny Machado 6-20, BB, 6 K
Jorge Alfaro 4-18, 2B< HR< BB, 10 K
Juan Soto 3-15, 2B, HR, 3 BB, 4 K
Josh Bell 0-6, BB, 3 K
Jake Cronenworth 1-5, 2 K
Jurickson Profar 0-5, K
Blake Snell gets the start for the Padres. Over 24 games and 128 innings, Snell has a 3.38 ERA, 2.80 FIP, 1.203 WHIP and a 111 ERA+. Snell has been on a roll in his four starts, tossing 25 innings and allowing only two runs from 10 hits and six walks (0.72 ERA, 2.31 FIP).
Snell has faced the Mets twice this year with two very different outcomes. In San Diego back in June, the Mets scored five runs, four earned, off seven hits in four innings. Then in July the Mets scored nothing off four hits over five innings. The Mets have the following career numbers against Snell:
Francisco Lindor 3-25, 2B, 5 K
Starling Marte 5-15, 2B, HR, 5 K
James McCann 3-13, HR, 2 BB, 7 K
Mark Canha 4-11, 2B, 3 BB, 2 K
Pete Alonso 3-9, 2B, HR, 3 BB, K
Eduardo Escobar 2-12, 2B, 3 K
Brandon Nimmo 3-9, 2B, BB, K
Darin Ruf 3-7, 3 BB, 3 K
Jeff McNeil 2-5, K
Terrance Gore 2-3
Let's Go Mets!