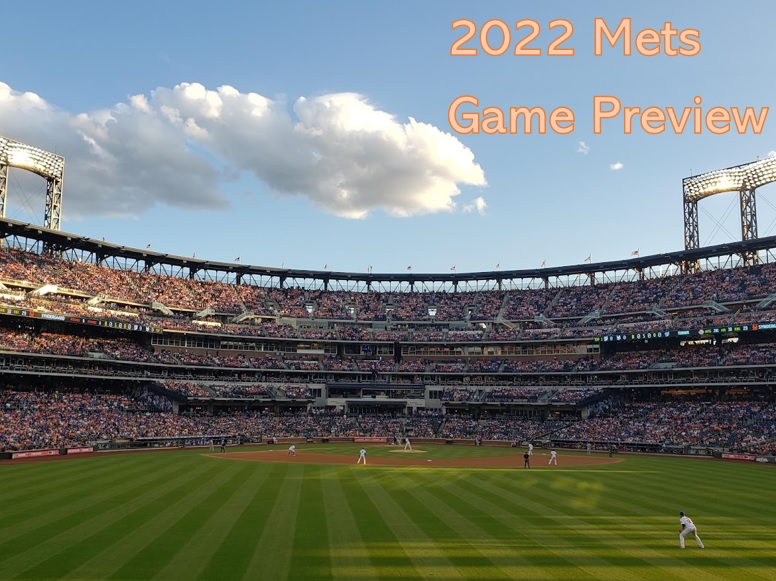 The Mets return to the playoffs tonight for the first time since 2016! This season has brought us Edwin Díaz's trumpets, Jeff McNeil's batting title, Francisco Lindor's leadership, improbable comeback wins and so much more. Will the 2022 Mets become eternal? The journey starts tonight!
Major League Baseball debut's their new Wild Card system on Friday, with four games happening starting at noon going all the way to prime time. You already know they had to save the best game for the 8 PM time slot.
The 101-win New York Mets will start their postseason run against the San Diego Padres and Yu Darvish. A team and a starting pitcher that gave the Mets some trouble during the regular season. It's fitting that this team, "These Mets" will have to go directly through their challenges during a postseason run.
The Mets signed Max Scherzer for moments like this. Max Scherzer, a veteran of postseason magic and pressure will start the first game of the best-of-three series. Over 23 starts and 145 1/3 innings this season, Scherzer has a 2.29 ERA, 2.62 FIP, 0.908 WHIP and a 169 ERA+. He's coming off of a rough start in Atlanta where he allowed four runs from nine hits over 5 2/3 innings. Before that start he had a four start stretch where he allowed three runs from 11 hits over 24 innings while striking out 32 batters.
Scherzer made one start against the Padres this season, holding the Padres to two runs from five hits over six innings while striking out eight batters. The Padres have the following career numbers against him:
Manny Machado 8-50, 2 2B, 2 HR, 20 K
Wil Myers 7-25, 2 2B, 3B, 2 HR, BB, 14 K
Jorge Alfaro 4-23, HR, 12 K
Trent Grisham 2-15, 2B, BB, 14 K
Josh Bell 5-12, 3 2B, HR, 3 BB, 2 K
Jurickson Profar 2-11, 2B, HR, 2 BB, 3 K
Jake Cronenworth 0-13, BB, 4 K
Brandon Drury 1-11, BB, 4 K
Juan Soto 1-3, HR, 3 BB
The Mets bats face off against Yu Darvish tonight. Over 30 starts and 194 2/3 innings, Darvish has a 3.10 ERA, 3.31 FIP, 0.950 WHIP and a 121 ERA+. Like Scherzer, Darvish also looked human in his last start allowing three runs from eight hits over six innings against the White Sox. In his three starts before that, he allowed two runs from eight hits in 20 innings.
Darvish has been tremendous against the Mets this season. On June 7th he held the Mets to two hits and nothing else over seven innings. Then on July 22nd, in Queens, he held the Mets to four hits and one run over seven innings. Both games the Padres won. The Mets have the following numbers against Darvish:
Francisco Lindor 5-16, 2B, 2 BB, 5 K
Eduardo Escobar 3-17 2 2B, HR, 7 K
Jeff McNeil 1-11, HR, BB, 2 K
Pete Alonso 2-10, HR, 3 K
James McCann 4-10, 2B, 2 HR, BB, 5 K
Brandon Nimmo 0-6, 2 K
Luis Guillorme 1-6, 2B
Tyler Naquin 3-6, 2B
Daniel Vogelbach 2-3
Let's Go Mets!