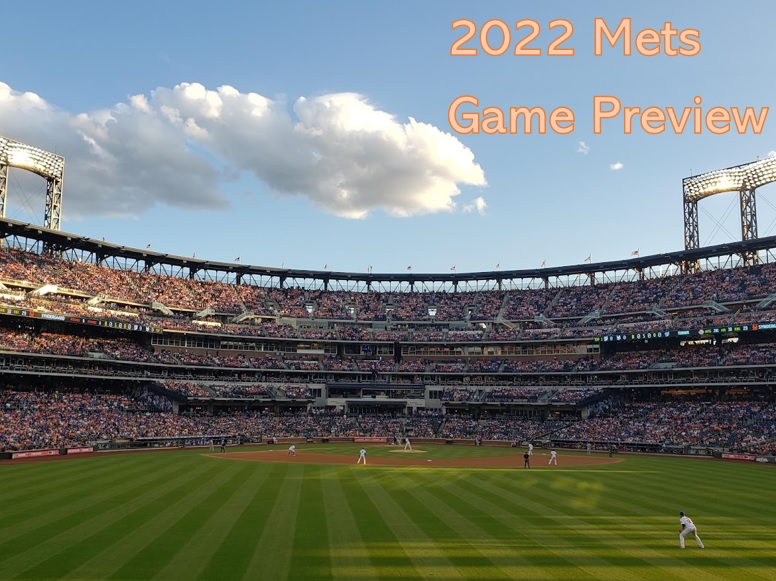 The Mets made a strong statement last night, beating the Marlins 10-4 in their first game against each other this season. Francisco Lindor got the runs started early for the Mets with a three-run bomb in the first inning. The sixth inning was one of the strangest the Mets have played all season. Guillorme hit a ball 401-ft deep to center that the Marlins trapped against the wall. The initial ruling was a catch causing a triple play. When reviewed it turned into a single, denying the Mets a run. The Mets would go on to score seven runs in the inning anyway, capped off by a grand slam by Pete Alonso.
Now the Mets look to keep the good vibes in Queens going with Taijuan Walker on the mound. Over his first ten starts and 52 2/3 innings of work this year, Walker has a 3.08 ERA, 3.46 FIP, 1.253 WHIP and a 131 ERA+. Walker is coming off of his first double digit strikeout game of the season. Last time out he allowed one run from six hits and a walk over six innings against the Angels while striking out 10.
Walker pitched in four games, three starts, against the Marlins last season totaling 23 2/3 innings with a 4.18 ERA. He allowed 11 runs from 21 hits and seven walks while striking out 19 batters. The Marlins have the following career numbers against Walker:
Miguel Rojas 2-14, 2B, 2 K
Brian Anderson 3-10, 3 K
Jesus Aguilar 2-8, 2B, BB, K
Jazz Chisholm Jr. 2-5, 2 2B, 3 BB, K
Bryan De La Cruz 4-8, 2 K
Jesus Sanchez 1-6, 2 K
Jon Berti 1-1
The Marlins sound out their first pick of the 2016 draft, Braxton Garrett! In two starts this season Garrett has allowed five runs, four earned, from 11 hits and a two walks over nine innings while striking out 10 batters. In the minors this season he has made six starts, totaling 28 2/3 innings with a 3.45 ERA and 1.081 WHIP.
Last season he pitched in eight games (seven starts) pitching 34 innings with a 5.03 ERA, 4.38 FIP, 1.824 WHIP and an 84 ERA+. This includes a start against the Mets where he allowed no runs from five hits and four walks over five innings, in a game the Marlins eventually won 4-2. The only current Mets on the roster who have seen Garrett are Pete Alonso (0-1, 2 BB) and J.D. Davis (0-2, BB, 2 K). For what it's worth, Dominic Smith has two hits against Garrett in three trips to the plate.
Let's Go Mets!