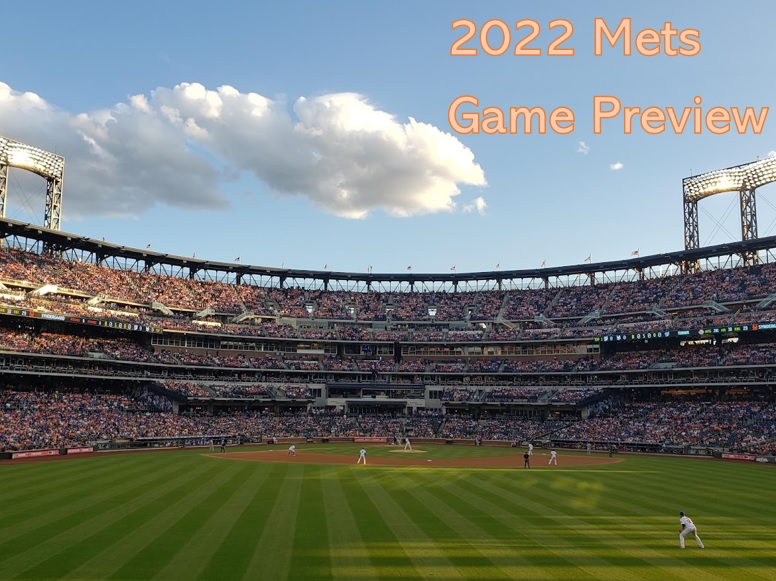 The Mets look to secure the series win against the Marlins today as they play the third game in the four game set in Queens! Yesterday Francisco Lindor and Jeff McNeil gave the Mets an early 3-0 lead and the Mets held on to win 3-2. Meanwhile the Braves, who got within 4.5 games of the Mets, lost again pushing them back to 6.5 games behind the Mets.
Chris Bassitt gets the start for the Mets today. He's pitched 76 1/3 innings over 13 starts this year with a 4.01 ERA, 4.03 FIP, 1.179 WHIP and a 100 ERA+. Between May 19th and June 8th, Bassitt had a terrible set of games where he allowed 24 runs, 23 earned, over 26 innings from 32 hits and 11 walks. He had a stellar rebound his last time out against the Brewers, shutting them out over eight innings while scattering three hits and a walk. Very few Marlins have seen Bassitt in a major league game:
Jorge Soler 1-5, HR
Joey Wendle 1-4, 2B, BB
Wilians Astudillo 0-3
Avisail Garcia 0-3
The Mets bats have their toughest assignment of the series this afternoon against Sandy Alcantara. Sandy has pitched 91 1/3 innings (league leading) over 13 starts with a 1.68 ERA, 2.96FIP, 0.964 WHIP and a 246 ERA+ (league leading). He is also leading the leading the league in hits per nine innings at 6. Since May 11th, he has made seven starts, pitching 55 2/3 innings, with a 0.81 ERA. He allowed two runs over 7 2/3 innings in his last start. That was the first time since May 6th he allowed two or more earned runs in a start. Last year he made two starts against the Mets, allowing five runs from 12 hits and a walk over 15 1/3 innings. The Mets have the following numbers against him:
Jeff McNeil 7-23, HR, 2 BB
Pete Alonso 3-18, 2 2B, HR, BB, 6 K
Brandon Nimmo 2-16, 2B, 3 BB, 5 K
Francisco Lindor 4-12, 2B, BB< K
J.D. Davis 4-10, 2 2B
Eduardo Escobar 1-9, K
Starling Marte 0-3, K
Let's Go Mets!