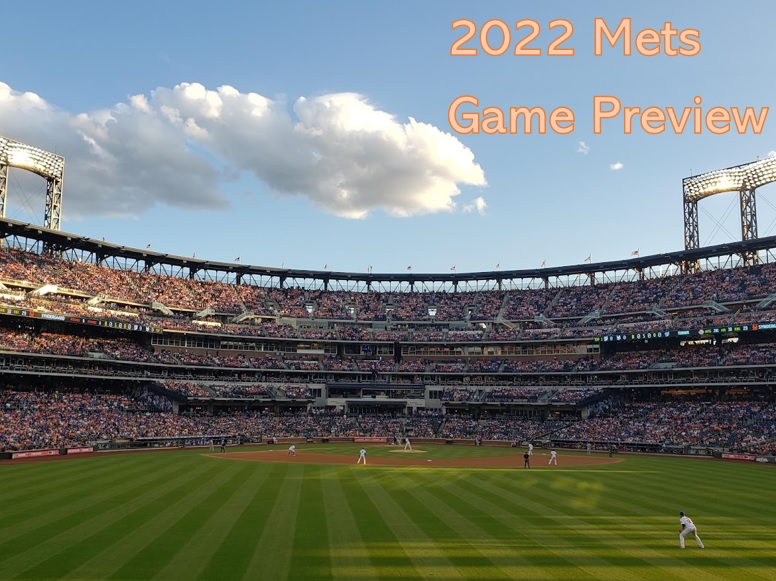 The Mets were *this close* to another amazing, comeback win yesterday afternoon. In the bottom of the ninth, they scored twice to bring the score to 8-7, the bases were loaded, it was a full count and Pete Alonso struck out. The energy in the comeback attempt though has been a key feature of this club, and hopefully they bring it tonight as they open a four game set with the Cardinals.
The Mets tonight will battle two different uncertainties. Before yesterday's game, the Mets announced that Tylor Megill, who was scheduled to go tonight, was heading to the IL with biceps inflammation. David Peterson is the long term solution in the rotation but he just went for Syracuse so Trevor Williams will get the spot start. Second, the weather. A line of severe storms will roll through the area starting in the late afternoon in Jersey and into the early evening in the City.
Trevor Williams has pitched 11 innings this year over five games and a start with a 5.73 ERA, 3.19 FIP, 1.636 WHIP and a 70 ERA+. In his one start against the Diamond backs towards the end of May, he allowed four runs from seven hits in two innings. Since that game, he has only been used in long relief outings. He's pitched 3 2/3 innings twice. First against the Braves where he allowed three runs from three hits. Then against the Nationals after Megill's last start where he allowed no runs and only two hits. Overall in these last three games he has gone from 62 pitches, to 53 to 51, which gives us an idea of where his ceiling will be tonight (in his previous two games he tossed 21 and 16 pitches respectively). The Cardinals have the following numbers against him:
Yadier Molina 10-30, 4 2B, 7 K
Paul DeJong 7-21, 3 2B, HR, 2 BB, 6 K
Paul Goldschmidt 7-22, 2B, HR, BB, 4 K
Harrison Bader 6-14, 2B, 4 K
Tyler O'Neill 3-12, HR, BB, 4 K
Tommy Edman 3-12, K
Nolan Arenado 4-9, 2 HR
Dylan Carlson 1-3, 2B
Corey Dickerson 2-3
The Mets bats draw Miles Mikolas who is off to a career start this year. Over seven games and 42 1/3 innings, Miles has a 1.49 ERA, 2.96 FIP, 0.945 WHIP and a 257 ERA+. He's allowed two runs in two starts this season, every other start has allowed one run or less and this includes a start against the Mets where he shut the Mets out over seven innings holding them to only four hits. The Mets have the following career numbers against him:
Starling Marte 5-35, 2B, 2 BB, 6 K
Eduardo Escobar 1-9, 2 K
Pete Alonso 2-7
Brandon Nimmo 0-6, BB, 2 K
Travis Jankowski 0-6
Jeff McNeil 2-5, 2B, BB, K
Mark Canha 0-1, BB
J.D. Davis 0-3
Francisco Lindor 0-3
Dominic Smith 0-1, K
Let's Go Mets!