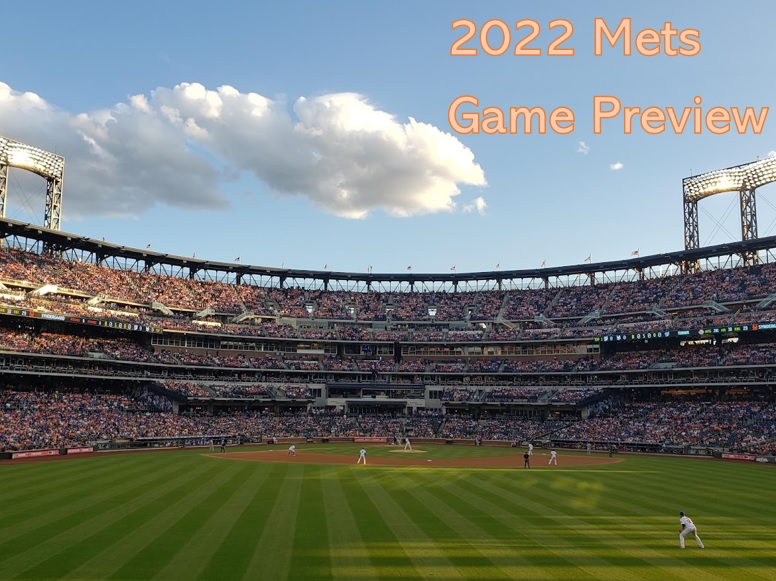 The Mets go for the series win today as they take on the Mariners in a Sunday rubber game! Last night was just an all-around bizarre affair. The Mariners made multiple, spectacular catches against the Mets. The Mariners made multiple, head-scratching mistakes against the Mets. Patrick Mazeika and Chris Bassitt struggled to be on the same page at the start of the game. Patrick Mazeika hit the go-ahead homer in the bottom of the 7th after the Mariners tied the game in the top half of the frame. An odd night at Citi Field.
Carlos Carrasco will try to bring sanity back to the Mets today. In six starts and 36 2/3 innings, Carrasco has a 3.19 ERA, 3.04 FIP, 1.009 WHIP and a 123 ERA+. Eight of the 13 runs he's allowed this year have come from one start. Another way to phrase it – if you delete that start from the log, he's allowed five runs over 33 innings this year. Since that one terrible start he has tossed 14 2/3 innings, allowing two runs from 13 hits and 2 walks while striking out 10 batters. The Mariners have the following numbers against Carrasco:
The Mets bats draw Robbie Ray for the series finale. Ray, a long time Diamondback, is now in Seattle after a stint with the Blue Jays. He's coming off of a career year where he won the Cy Young Award after pitching 193 1/3 innings (league leading) with a 2.84 ERA (league leading), 3.69 FIP, 1.045 WHIP (league leading) and a 157 ERA+ (league leading). He also struck out 248 batters which led the league.
In seven starts and 42 2/3 innings this year he has a 4.22 ERA, 4.15 FIP, 1.172 WHIP and an 86 ERA+. Over two starts in May he's allowed six runs from night hits and three walks over 12.1 innings (4.38 ERA) while striking out 15 batters. Robbie's career is defined by his strikeout rate. When he's on and having a good day, he's striking out the world. The Mets have the following numbers against him:
Let's Go Mets!