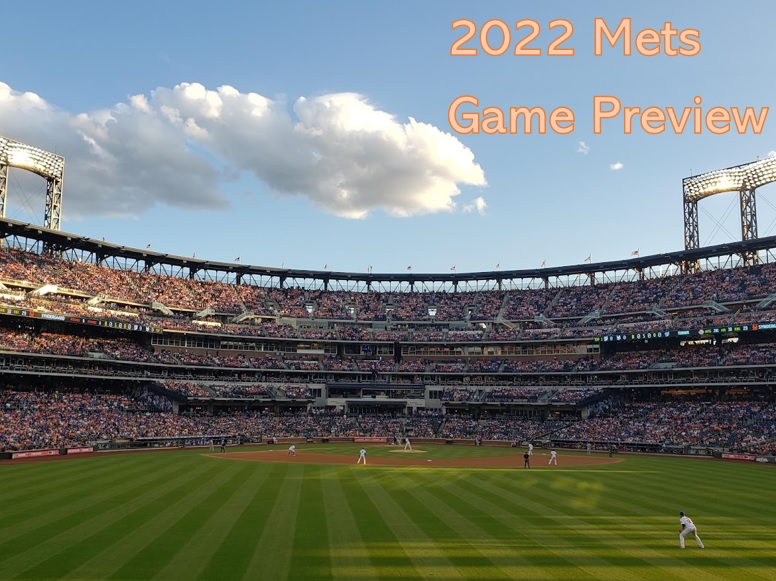 The Phillies will somehow take the field again tonight after that improbable comeback yesterday by the New York Mets!
The New York Mets were down early in the game, trailing 0-4 after the first inning. Entering the 9th inning the Mets were trailing 1-7. But these are your 2022 Mets and in the ninth inning the Mets recorded hit after hit after hit and all of sudden the Mets were leading 8-7. Díaz then shut the door and the Mets took the first game of the series. Wild ride of emotions and almost definitely will impact both teams in tonight's matchup.
Max Scherzer looks to keep the good times rolling for the Mets. Over five starts and 31 innings of work he has a 2.61 ERA, 3.03 FIP, 0.806 WHIP and a 145 ERA+. This will already be his third start against the Phillies this season. He's coming off of a start where he allowed four runs over six innings against the Phillies at Citi Field. In that start, a game the Mets eventually won 10-6, Max was hurt by the long ball as the Phillies took him deep three times. For context, Max has allowed a total of four homers this season. His second start of the season was also against the Phillies, in Philly, and he allowed only one run over five innings while striking out 7. The Phillies have the following numbers against Max:
The Mets bats will get another look at Kyle Gibson who has pitched 27 2/3 innings over five starts this year with a 2.93 ERA, 3.93 FIP, 1.084 WHIP and a 134 ERA+. His last start out was against the Mets where he allowed one unearned run over 4 1/3 innings of work. The Mets worked the counts that night and got five walks but obviously couldn't do too much with them. The Mets have the following career numbers against Gibson:
Let's Go Mets!