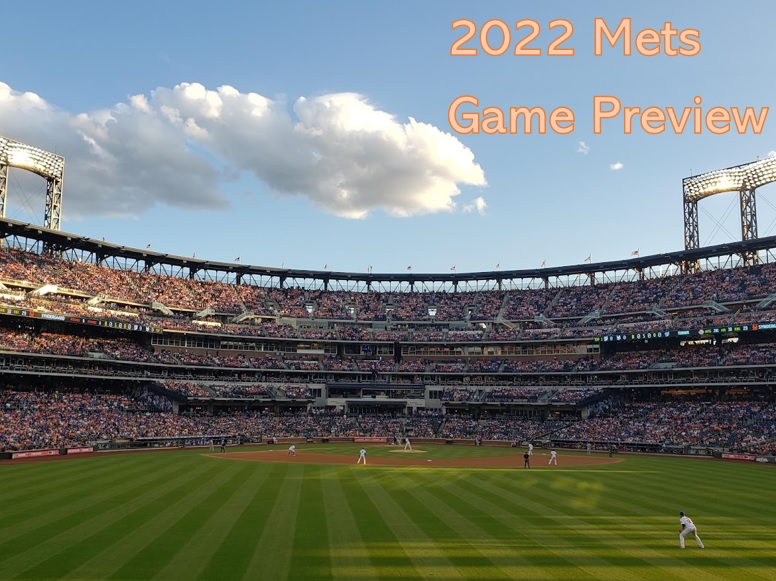 The New York Mets swept the double header with the Braves yesterday, improving their record to 18-8 for the season and setting up a chance to take their 8th consecutive series of the season this afternoon. The Mets and Braves will also be waiting out the weather today. The chances for rain decreases throughout the late morning and early afternoon. For what its worth, the Braves have an off day tomorrow and the Mets have to travel to Philadelphia. So the Mets could potentially push the start of today's game back a few hours if they want to.
Tylor Megill is on the bump for the Mets this afternoon. Over his first five games this season he has pitched 28 innings with a 1.93 ERA, 2.72 FIP, 0.857 WHIP and a 193 ERA+. Over his last two starts he's allowed only two runs from five hits over 11 2/3 innings. This includes his last start where he no-hit the Phillies for five innings. Megill was successful against the Braves last year holding them to only six runs in 19 2/3 innings over four starts (2.75 ERA). The Braves have the following career numbers against Megill:
The Mets bats will get a look at Ian Anderson this afternoon. Over his first four games and 19 1/3 innings, Anderson has a 4.66 ERA, 5.04 FIP, 1.293 WHIP and an 89 ERA+. Anderson's stats are still skewed heavily from his first start of the season (five runs in 2 2/3 innings). Since that start he has allowed six runs, 5 earned, over 16 2/3 innings (2.70 ERA, 4.58 FIP). Over three games against the Mets last season he tossed 16 1/3 innings allowing six runs (3.31 ERA) from 13 hits and four walks. The Mets have the following career numbers against him:
Let's Go Mets!