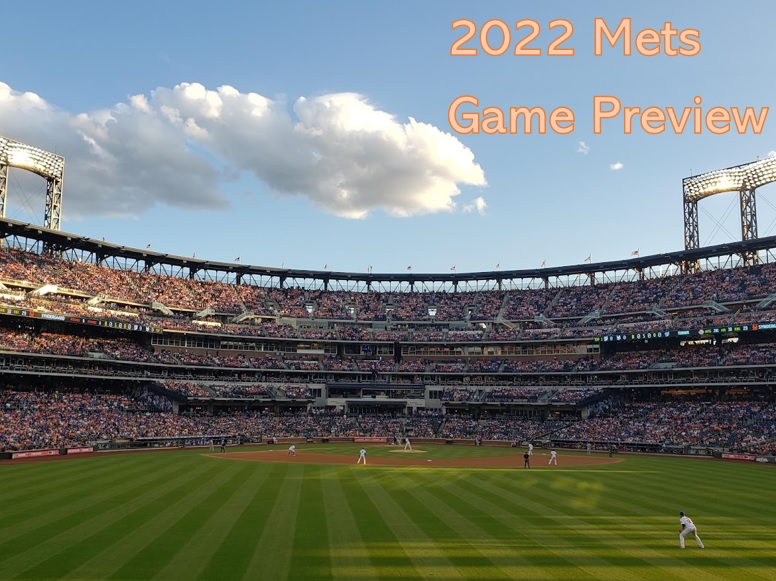 It's June 17th and the Mets are finally playing the Marlins! The Mets and Marlins have yet to face each other at all this season. Now the Mets welcome Miami into New York for a four game set.
Since the Mets collapse in 2007, the Marlins have centered themselves as a spoiler team in collective Mets fan psyche. The Marlins this year are much better than their 28-33 record suggests. They are 6-4 in their last ten games, coming off a series where they lost three of four games against the Phillies. They have a +22 run differential this season and have an expected win/loss record of 33-28. This is all to say, these should be competitive games this weekend.
The Mets turn to Carlos Carrasco to kick things off this weekend. Over 12 games and 68 2/3 innings this year, Carrasco has posted a 3.93 ERA, 2.93 FIP, 1.223 WHIP and a 102 ERA+. Carrasco started June off with two starts where he allowed only two runs over 12 innings from nine hits and five walks while striking out 15. His last time out he allowed five runs over 4 2/3 innings from nine hits and a walk against the Angels. Last year he faced the Marlins three times, totaling 14 2/3 innings, allowing nine runs, six earned (3.68 ERA) from 16 hits while striking out 14. The Marlins have the following career numbers against Carlos:
Avisail Garcia 9-39, 2B, HR, BB, 12 K
Jesus Aguilar 3-9, 2B, 2 BB, K
Joey Wendle 1-9, 2B, K
Jazz Chisholm Jr. 2-8, 2B, 2 K
Jorge Soler 0-5, BB, 3 K
Brian Anderson 1-4
Pablo López returns to the Marlins rotation tonight after being day-to-day with a wrist injury earlier in the week. As of writing this, he has still not officially been named the starter tonight (it's only three hours until first pitch! Come on Miami!) but he is listed as the starter in the Mets game notes. López is currently in the midst of a career year, pitching 70 1/3 innings over 12 games with a 2.30 ERA, 3.19 FIP, 1.024 WHIP and a 180 ERA+. For comparison, his career numbers are a 3.73 ERA, 3.70 FIP, 1.167 WHIP and a 113 ERA+. He has been more human over his last five starts, allowing 13 runs over 27 1/3 innings (4.28 ERA) from 26 hits and 11 walks. Five of the seven homers he's allowed this season have also come in his last five starts. López made one start against the Mets last season where he held the Mets to four hits over seven innings while striking out eight. The Mets have the following numbers against him:
Brandon Nimmo 2-11, 2B, 2 BB, 3 K
Pete Alonso 1-0, 2 BB, 2 K
J.D. Davis 4-7, 2 BB
Jeff McNeil 3-7, 2B, HR, BB, K
Francisco Lindor 1-6, 2 K
Luis Guillorme 2-3, 2B
Let's Go Mets!