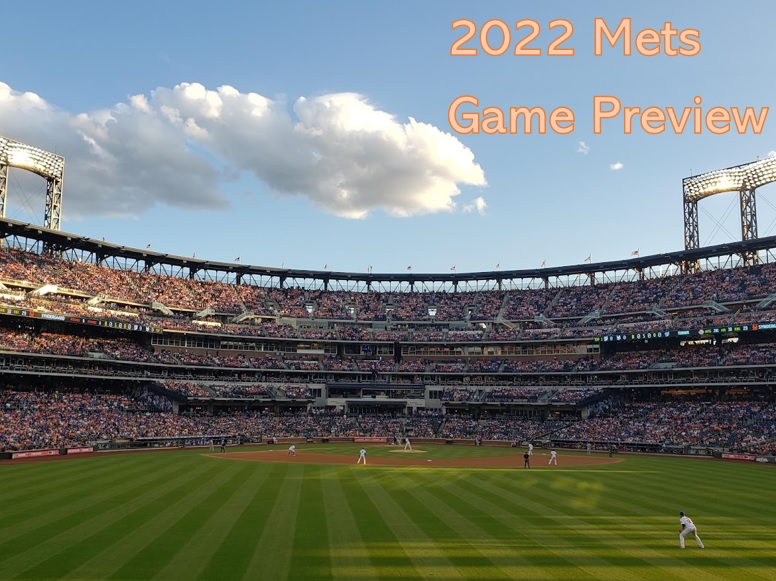 What a night for the New York Mets!
The Mets clinched their first playoff berth since 2016 last night behind a masterful performance by Max Scherzer. Max was perfect over his six innings of work and recorded his 200th win of his career. Milwaukee was packed with Mets fans and it was a special night watching the team have a subdued celebration locking in their playoff spot.
The Braves are still lurking right behind them though. Still only one game behind the Mets, putting the Mets into a "need to win" mode for another night.
Carlos Carrasco will look to lead the Mets to their sixth straight victory. He has started 26 games and pitched 141 innings with a 3.70 ERA, 3.40 FIP, 1.291 WHIP and a 105 ERA+ this season. In his last two starts he has pitched 12 innings allowing two runs (1.50 ERA, 0.77 FIP) from eight hits and two walks while striking out 17. The Brewers have the following career numbers against him:
Omar Narvaez 3-13, 2B, 3 BB, 4 K
Christian Yelich 3-15, 2B, BB, 9 K
Willy Adames 5-7, HR, BB, K
Kolten Wong 0-5, 2 BB, K
Andrew McCutchen 1-6, 2B, 2 K
Rowdy Tellez 3-5, 2 2B, BB, 2 K
The Mets bats look to continue their current run against lefty Aaron Ashby tonight. Ashby has pitched in 23 games, starting 17 of them this season, totaling 96 1/3 innings of work. Overall he has a 4.58 ERA, 4.05 FIP, 1.433 WHIP and an 87 ERA+. As a starter only he has pitched 81 2/3 innings with a 4.96 ERA and 1.494 WHIP.
This is Ashby's first start since August 19th. In his last four starts he allowed 17 runs, 12 earned, over 20 1/3 innings (5.31 ERA, 4.93 FIP) from 19 hits and 10 walks while striking out 24. The Brewers placed him on the injured list in late July due to shoulder inflammation. It's probable that he is on some sort of pitch count tonight which is important considering the Mets got to the Brewers bullpen earlier than expected in last night night's game.
Ashby faced the Mets back in June and allowed four runs from four hits and three walks over 4 1/3 innings. The Mets have the following numbers against him:
Daniel Vogelbach 0-3, 2 BB, 2 K
Brandon Nimmo 0-2, K
Pete Alonso 0-3, K
Mark Canha 1-2, HR, BB, K
Francisco Lindor 0-3, K
Luis Guillorme 1-2
Jeff McNeil 1-1, BB
Tomás Nido 1-2, K
Let's Go Mets!