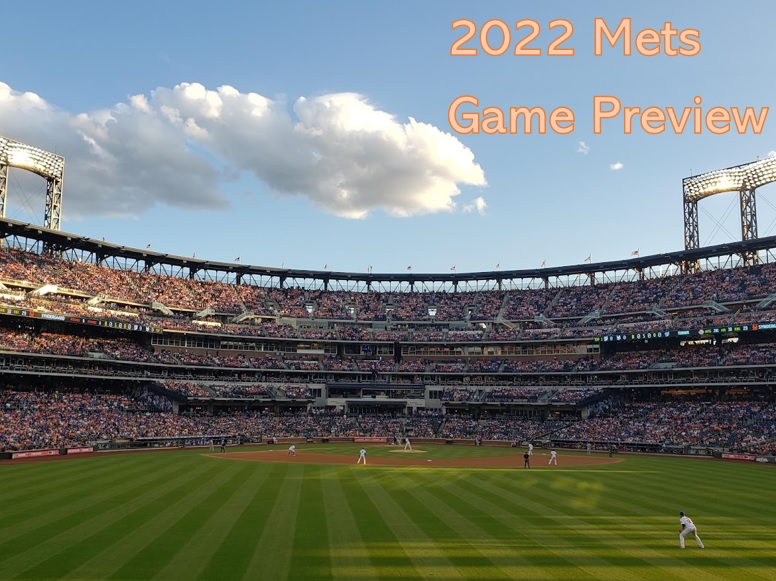 The Mets weekend started off with losing first place to the Atlanta Braves. Since then the Mets have won both of their games and the Braves have lost both of their games – giving the Mets a 1.5 game lead in the division.
The Mets offense clicked again last night, scoring nine runs against the Marlins. For the Mets, who are fully in control of their own destiny again, the most important thing is to just win every game. Keep growing that separation between them and the Braves. Tonight the Mets will attempt to do that against the Chicago Cubs.
Chris Bassitt takes the mound tonight. Over 26 games and 161 1/3 innings this season, Bassitt has a 3.24 ERA, 3.40 FIP, 1.134 WHIP and a 121 ERA+. In his two September starts he has allowed a total of three runs over 13 innings from 11 hits and four walks while striking out 14 batters. He missed the Cubs when the Mets went to Chicago earlier in the season and the Cubs batters have the following career numbers against him:
Zach McKinstry 1-6, HR, 2 K
Franmil Reyes 0-6, 3 K
Yan Gomes 0-3, K
Jason Heyward 0-3, 2 K
The Mets bats will get a look at rookie Javier Assad this evening. Over four games and three starts he has pitched 15 1/3 innings with a 2.93 ERA, 4.62 FIP, 1.435 WHIP and a 145 ERA+. He's coming off of the only start where he has allowed runs. Last week against the Reds he allowed four runs from five hits and a walk over 5 1/3 innings against the Reds. In each of his starts this season he has reached 80 pitches with the highest amount thrown being 89. But only once has he pitched into 6th inning. If the Mets can drive up his pitch count and knock him out early, it would be a good opportunity to get into the Cubs bullpen the first game in this series.
Let's Go Mets!