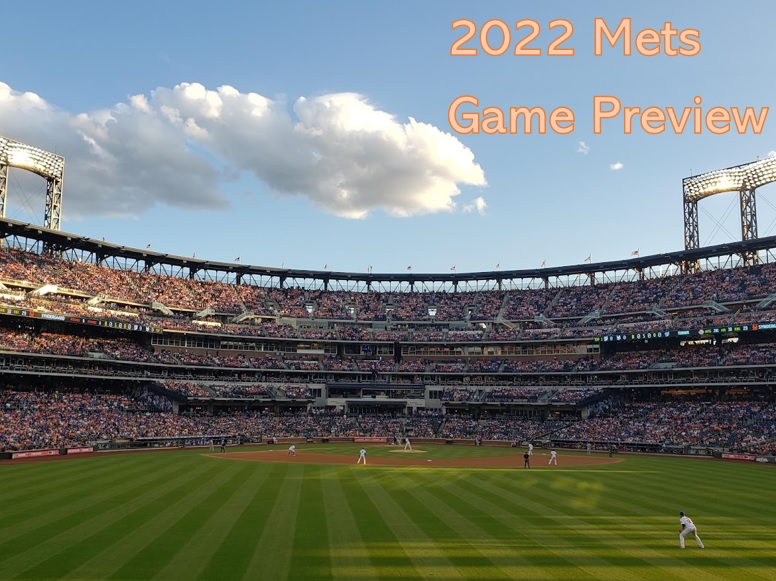 The Mets and Cardinals split a back and forth traditional doubleheader yesterday. The Mets took the first game 3-1 thanks to some early runs and the ability to hold off a late Cardinals threat. The second game featured multiple lead changes, missed opportunities by both teams and mistakes by both teams. The Mets got a split against a good team and try to clinch the series split this evening.
The series finale tomorrow is an early afternoon game. If that game takes about 3 hours to complete than both clubs will play a total of four complete games in a span of 51 hours. Bullpen management and depth are going to be critical for both clubs tonight.
For the Mets, Max Scherzer looks to make an easier night for the pen a reality. Over seven starts and 44 innings he has a 2.66 ERA, 3.01 FIP, 0.909 WHIP and a 145 ERA+. He's coming off of a strong start against the Mariners where he allowed only one run from three hits over seven innings. He also faced the Cardinals already this season didn't allow any runs over seven innings while striking out 10 batters. The Cardinals have the following numbers against Scherzer:
Paul Goldschmidt 7-35, BB, 16 K
Yadier Molina 1-19, 2B, 5 K
Corey Dickerson 5-15, HR, 2 K
Albert Pujols 1-12, 2B, 3 BB, 3 K
Nolan Arenado 2-13, BB, 5 K
Tommy Edman 4-11, 2B, HR, BB, 3 K
Harrison Bader 2-12, 2B, 4 K
Dylan Carlson 0-10, 6 K
Edmundo Sosa 1-6, 4 K
Tyler O'Neill 0-6, 4 K
Jordan Hick gets the start for the Cardinals. Over seven games and five starts this year he has tossed 21 2/3 innings with a 4.15 ERA, 4.42 FIP, 1.154 WHIP and 94 ERA+. All ten runs he's allowed this year have from his 17 2/3 innings as a starter (5.09 ERA). When the Mets saw him at the end of April, he was making his second start of the season and allowed two runs from two hits and two walks over two innings. He is slowly getting stretched out though to go deeper into games. He tossed 42 pitches against the Mets that day, since then he has tossed 63, 68 and 77. In that most recent start where he threw 77 pitches he pitched five innings. This is what the Cardinals need from him today. The Mets have the following career numbers against himg:
Brandon Nimmo 1-2, BB
Pete Alonso 1-2
Francisco Lindor 0-2, 2 K
Jeff McNeil 1-2, 2B
Mark Canha 0-1
J.D. Davis 0-1
Eduardo Escobar 0-0, BB
Dominic Smith 0-1
Let's Go Mets!