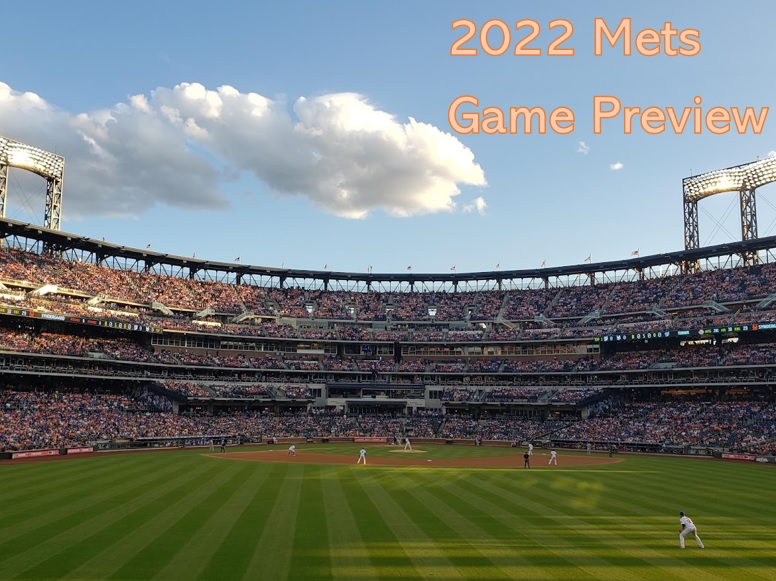 The Mets look to avoid being swept in a two game set today as they take on the Astros for a Wednesday afternoon game.
The Astros hit some bombs last night to take an early 3-0 lead against the Mets. The Mets immediately loaded the bases in response but couldn't get any runs across. The Astros returned the favor loading the bases and hitting a bases clearing double – at that point the Mets were behind by 6-0 and eventually lost 8-2.
Carlos Carrasco looks to put the Mets back on the right path this afternoon. Over 13 games and 75 innings he has a 3.96 ERA, 3.01 FIP, 1.253 WHIP and a 101 ERA+. His last time out he allowed three runs from eight hits and two walks over 6 1/3 innings against the Marlins. His last two starts combined haven't been the greatest – eight runs from 17 hits over 11 innings but before that he allowed only two runs over 12 innings. The Astros have the following career numbers against Carrasco:
Jose Altuve 10-26, HR, BB, 2 K
Alex Bregman 3-13, 5 K
Yuli Gurriel 5-12, 2 2B, 2 K
Michael Brantley 1-3
Luis Garcia gets the start for the Astros today. He's tossed 66 innings over 12 starts this year with a 3.41 ERA, 4.26 FIP, 1.030 WHIP and a 111 ERA+. Luis is coming off of a strong start against the Rangers where he allowed two runs, only one earned, from four hits and no walks over six innings while striking out nine batters. This was a good bounce back from his previous start where he allowed five runs from five hits and two walks over 4 1/3 innings against the Marlins. There is only member of the current New York Mets who has seen Garcia in a major league game – Mark Canha. Canha is 2-4 with ahomer and a walk against Garcia.
Let's Go Mets!