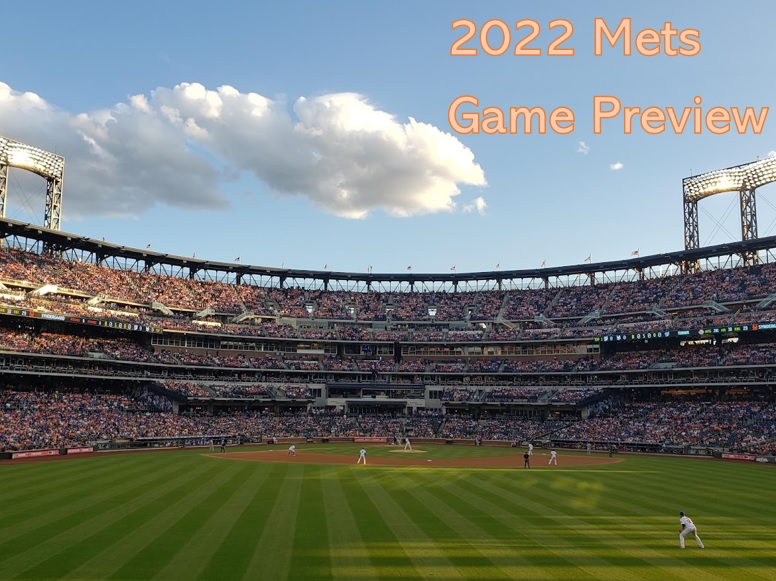 The Mets returned to the East Coast last night, picked up a win, and we were all able to watch it without ruining our sleep cycles for the week – Baseball is back!
There were two stories going into last night's game. First, Chris Bassitt needed a bounce back start. He did that! Bassitt went eight innings, giving the bullpen another day of rest, and didn't allow any runs. Second, the Braves were on a run and closing the gap in the rear view mirror behind the Mets. The Braves continued their winning streak last night, but since the Mets won too they are still five games back. The Mets look to keep the lead, or possibly even extend it, tonight as they take on the Brewers in game two of their three game set.
David Peterson will pitch in his ninth game of the season for the Mets tonight. Over his first eight games and six starts, Peterson has pitched 36.0 innings with a 3.00 ERA, 4.11 FIP, 1.250 WHIP and a 134 ERA+. His last start was on June 4th where he allowed four runs, only one earned, over 3 2/3 innings against the Dodgers. He then went back to the bullpen with the return of Tylor Megill and pitched 2 2/3 innings on June 10th, allowing a run from three hits and a walk. Only a few members of the Brewers have seen Peterson in a major league game:
Andrew McCutchen 1-11, HR, 2 BB, 3 K
Willy Adames 0-2, BB
Mike Brosseau 0-3, 2 K
Hunter Renfroe 0-1, BB
The Mets bats will get a look at Corbin Burnes tonight. The 2021 Cy Young winner led the league in ERA (2.43), FIP (1.63), ERA+ (174), HR/9 (0.4), K/9 (12.6) and K/BB (6.88) last season. He is having another terrific season, making 12 starts and pitching 72 2/3 innings so far with a 2.48 ERA, 3.08 FIP, 0.963 WHIP, and 168 ERA+. He is also the current league leader in strikeouts at 92. The month of June hasn't been so kind to him though In two starts against the Padres and Phillies, he has allowed eight runs, six earned, over eight innings from 11 hits and six walks while striking out 14.
Burnes made two great starts against the Mets last year. In July he held the Mets to one run over 5 2/3 innings, scattering six hits and no walks. In September he held the Mets to one run again, this time over seven innings, scattering five hits and a walk. Overall he struck out 17 Mets last year. The Mets have the following numbers against him:
Francisco Lindor 1-9, 6 K
Pete Alonso 3-6, 2B, BB
Jeff McNeil 1-7, K
Brandon Nimmo 3-6, 2B, K
Starling Marte 1-3, K
Luis Guillorme 0-2, K
Let's Go Mets!