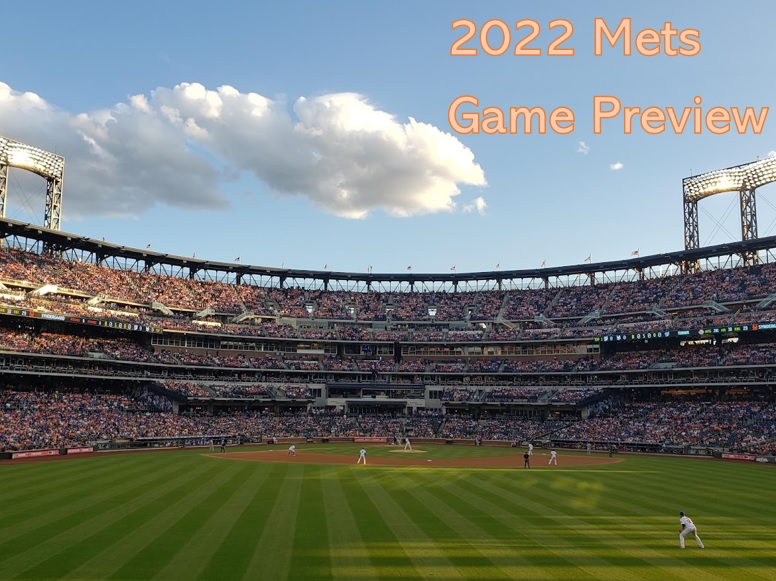 The Mets go for a series win tonight against the Angels in a rubber game to cap off their series and the Mets 10-game road trip. The Mets have been on the west coast for a while and tonight they will grace our televisions at a more respectable time, 7 PM.
Taijuan Walker gets the start for the Mets tonight. Over nine games and 46 2/3 innings, Walker has a 3.28 ERA, 3.87 FIP, 1.264 WHIP and a 122 ERA+. He's coming off of a rough start against the Padres where he allowed four runs from five hits and two walks over six innings of work. The other two times this year where he allowed three runs or more in a start, he responded with a beautiful start (both times seven shutout innings). Hopefully he does that again tonight! The Angels have the following numbers against him:
Mike Trout 10-16, 3B, 3 HR, 5 K
Anthony Rendon 1-3, 2B, BB, K
Matt Duffy 1-3
Tyler Wade 1-1, 2 BB
Juan Lagares 0-2, K
Shohei Ohtani 1-1, HR, BB
Kurt Suzuki 0-2
The Mets bats will get a look at Patrick Sandoval, who is in the midst of a career year. Over nine starts and 48.0 innings, Sandoval has a 2.81 ERA, 2.85 FIP, 1.313 WHIP and 140 ERA+. In his previous three seasons he had a 4.42 ERA, 4.59 FIP, 1.276 WHIP and a 102 ERA+. Sandoval had his worst start of the season back on May 29th where he allowed six runs, five earned, over three innings of work. He did alright in a bounce back start last time out, allowing two runs from four hits and four walks over 4 2/3 innings. The only Mets who have seen him in the major leagues were recently with American League teams:
Mark Canha 4-7, 2B, 3B, 2 BB
Eduardo Escobar 0-5
Starling Marte 0-3
Francisco Lindor 0-1, BB
Let's Go Mets!