It's November! Teams are starting to roll out their new designs for next year and new patches, especially teams that want to get merchandise into stores by Black Friday.
The first major uniform change of the year came from Houston, and the first special patch for next year (with the exception of the 2013 All-Star Game Patch) comes from the Rockies, who will be celebrating their 20th anniversary: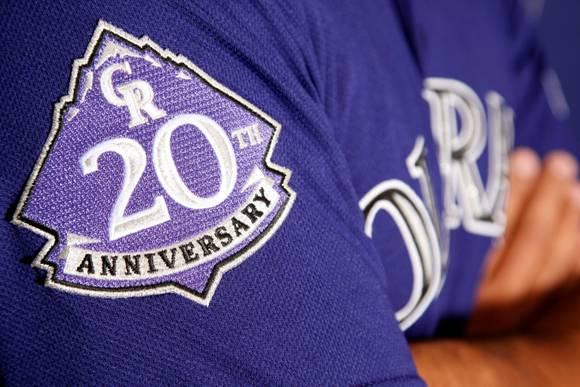 I like it. It's simple, and you know exactly what it is celebrating and for whom.
I am also a fan when the Rockies embrace the purple. There is practically no purple in the major leagues, which makes Colorado unique. The shape of the patch is a little different. Diamonds are common for baseball (for obvious reasons) but I don't recall seeing a lot of diamond style patches recently. For example, the primary Orioles logo for a while was the script Orioles in a diamond, but they haven't used that in a few years.